Learn what separates the good from the great
Five simple leadership principles you can learn and integrate right now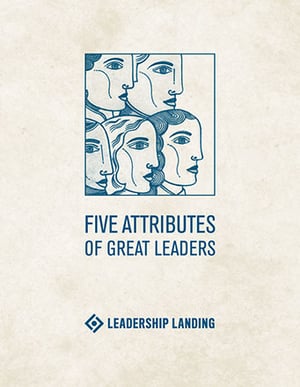 The difference between good and great leaders is not about skill sets, toolkits or training. It is about five very specific fundamental ways of being.
Studies have shown that 75% of a leader's success is not about what they know but how they behave and communicate.
Incorporating the language of vision and values into your daily life and developing the Five Attributes of Great Leaders can result in:
Powerful personal transformation
More functional teams
More fulfilled workers
Increased bottom-line success
Leadership is hard! But aligning your values with your effort is worth the hardship. Leaders that cultivate their own self-awareness and promote mindfulness in their teams create work environments that are more challenging and enjoyable to be a part of—and are repaid for every effort they make.