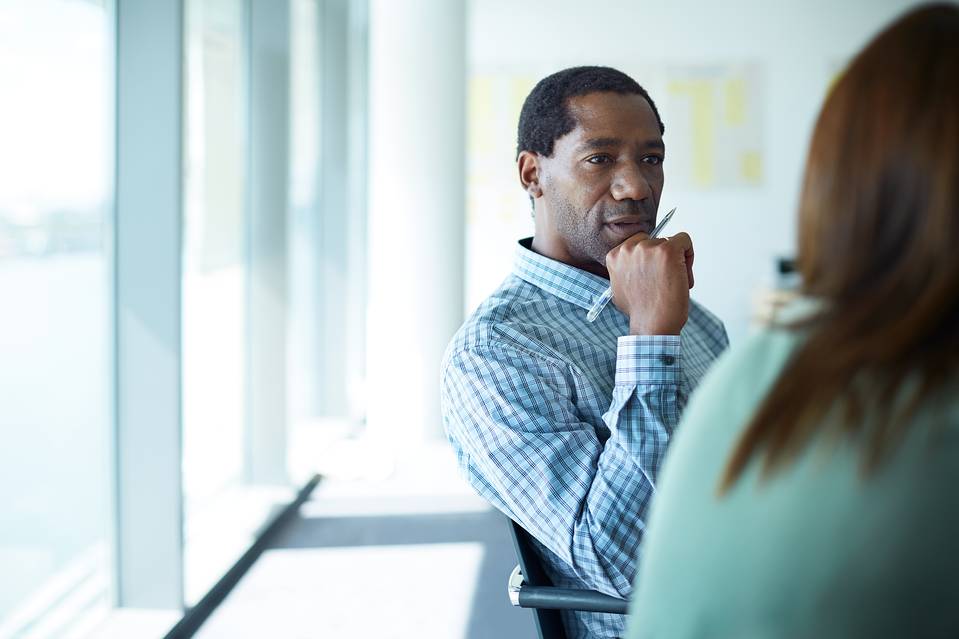 If you are like most leaders, even though you have many great ideas, you have also encountered resistance to your ideas from others. Despite your best efforts, and your belief that you know what is right, others may not always share your view.

When this happens, you have the opportunity to choose how you want to respond. Although you may be thinking, "are you kidding me?!," when someone disagrees with you, saying this out loud is usually not the most productive way to deal with a difference in view. The challenge here is to find a way to resolve conflicts, and to work through resistance and toward your common goal.

Something to try:

Next time you're working through resistance – in yourself or in others – here are some things to try.

Be self-aware—
Allow yourself the time and space to know your own experience, and understand any reactions you may be having. Take some time to breathe. Allow yourself to slowly let go of any defensiveness, criticism, anger, fear or tightness that you might be harboring – to the best of your ability. Carrying these things will make it much more difficult to resolve conflict in a constructive way.

Be curious—
Once you understand your own reactions, really try to understand the perspective of the other. Ask question that you actually want to hear the answers to. Look for places where you may be judgmental, and shift your attitude to one of open inquiry.

Be of service—
What is the highest goal in this situation? Remember that you are working to be of service to others. Ask yourself, if my primary role is to serve, what actions can I now take that are in the highest and best good of all those involved?