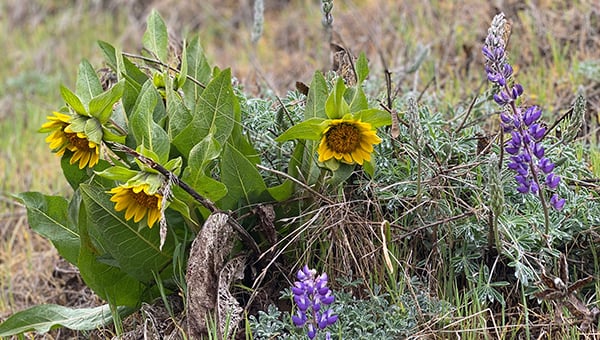 It's so easy to get pulled in right now. Illness, worry, recession talk, unemployment, isolation. Story after story in the news. I'm working hard to maintain a balance between staying up to date and allowing myself enough of what I need to stay lighthearted and I know you are too.
I thought this might be a good time to tell you about how I try to meet these kinds of challenges: through Lighthearted Self-Care. What does this look like? Keep reading - I'm going to share with you some of the things that bring me joy below.
It has always been important to engage in self-care, but never more important than right now. Why? Because it is our responsibility as leaders to be of service. We are called to be balanced and grounded, honest, and yet optimistic. We are asked to be humble yet confident - both in our countenance and our interactions. As uncertainty and fear creep into people's awareness, leaders need be grounded enough to be a drum beat of hope for others who may be losing their grounding. But, we can only do this if we're willing to take care of ourselves.
Yes, we owe it to those we serve to take care of ourselves. But what does this mean? Does that mean regular exercise, rest, and allowing ourselves space to know all of our difficult feelings? Yes, it definitely does. In fact, there is a long list of possible things we can do to help ourselves as we all face an uncertain future. With this in mind, my suggestion is, as you allow yourself to feel all of the feelings that might be arising at this time: also focus on 3 things you love. This can create an experience of hope, joy, and love around the difficulty. It holds your experience in lightheartedness.
For inspiration, I'd like to offer you the example of 3 things that I love, that I focus on to create lighthearted support for my experience.
My 3 things are: hiking in nature, listening to music, and downright relishing my morning cup of coffee.
I have committed myself to bringing a new level of focus to these 3 things, because they bring me joy which allows me to be my best self as I engage with my clients, my family, or the news of the day.
I encourage you to think about 3 things that support you to stay lighthearted. But, in case you are curious about my 3 things, here are some of the gadgets and gear that enhance my experience.
Let's get tactical!
1.) Hiking: I love being out in nature – it's incredibly therapeutic. And, I have to say, I love these trekking poles! They have the great dual effect of taking pressure of my knees while also allowing me to engage my core, arms and shoulders. I find that I actually get a better cardio workout when I use them, and they are helpful with balance on any rocky terrain too. I first bought them when I turned 50, and I was a little reluctant wondering if I was giving in to middle age too quickly. Then I remembered that whole acceptance thing (!). And soon after, I found out that they are actually considered hip mountaineering gear, and serious trail runners have adopted them too. So whew- I'm still cool after all.
Admittedly, it's easy to get motivated to be outside in northern California, but no matter where you are, I encourage you to get outside. I love REI's tagline, Find Out. I agree. Let's get out there.

2.) Music: I love listening to music. In my opinion, listening to music requires two things: good music and good sound reproduction. Great music sounds even better on great equipment. Whether we're talking about earbuds, headphones, or a home stereo and speakers, a little extra investment can offer large dividends. You don't need to break the bank on this gear but I do suggest you spend as much as you're comfortable with.
In case you're interested, here's a bit of what I'm listening to and whole heartedly recommend!

3.) Coffee: Many of you know me personally and know that I take a good cup of Joe very seriously. For instance, when I travel for work, I do so with whole beans, a portable coffee grinder, a kettle and a pour over system! I've kinda perfected the system over my last 15 years as a road warrior.
Of course now we're sheltering in place, so onto my at home coffee suggestions.
A.) Great home coffee requires firstly, great coffee beans. Then of course, solid grinding and brewing methods are key. It won't surprise you by now to know that I do have a favorite coffee. I order from a local roaster in South San Francisco. PAPACHAY! is owned by Julianna and Max, a sweet couple with a new baby. Their coffee is all grown on their small, family managed plantation in the mountains of Peru. The family/local connection is great, but none of this would matter as much if the coffee were not great. And ... it's exquisite. The best way to order is to just give them a call. In my opinion, the best roast is a 50/50 blend of their French and their Peaberry. It's not on the website, but they'll customize a bag for you. They'll send anywhere in the world and roast-to-order. (yes, they will roast your beans when you call, then send that day or the next day!)
B.) Now, onto grinding. I've researched this a lot and have burned through too many grinders. The best for the money that I have tried is the Baratza Virtuoso+. This is in the $250 range, so no, it's not cheap. It's a workhorse though and will outlast anything for under $75 by at least a few times. Also, technically, it grinds perfectly and will make a huge difference in your daily cup. One important tip- Grind only what you need for the cup you're about to make, and don't store beans in the hopper. Store them instead in something airtight.
C.) The making of the cup is simple. There's really only one best method in my opinion. It's the pour over. All you need is a cone (glass or ceramic is best), a paper filter, and a kettle with temperature settings. I like this one, but there are a ton of good options out there.
In case it's occurred to you, I don't have a relationship with any of these companies or products. I just like them, so I'm passing them on to you.
So, to recap, I'm relying on hiking outside, great music and great coffee to help me feel lighthearted and ready to be of service to others during this unpredictable time. What are 3 things you might want to focus on in order to take care of yourself - to bring joy and lightheartedness to all that YOU do? Remember, your people are counting on you.
One last thing!
Leadership Landing is about to launch a virtual set of offerings that includes Webinars, Town-Hall Interviews and Leader Roundtables. If you're interested in joining us and/or learning about our calendar of events, please click here.

Sample of upcoming events:
Intro to Meditation for Leaders
Managing self in times of stress
Developing Self Awareness, Bravery and Kindness
The 5 Attributes of Great Leaders
Developing a culture of Innovation and Trust



Stay in touch. We want to hear from you!
Sending love and grounding. Take good care of yourself!
Yours on the journey,
Hal