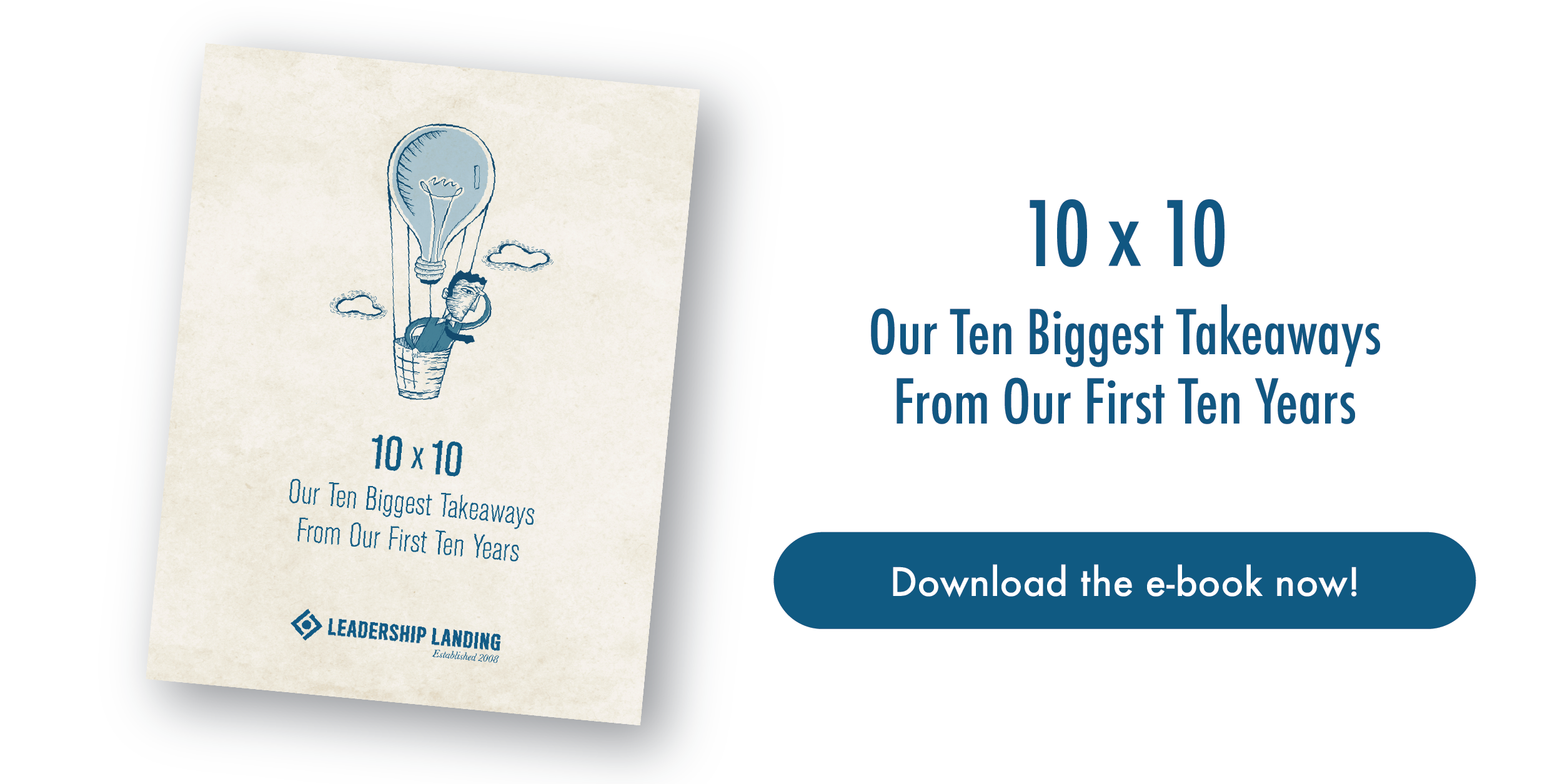 It's an honor to have worked with leaders on the journey to greatness over the last 10 years. It's work we get to do every day, and for this, we are grateful.
Our work with leaders is a partnership. For every piece of advice, encouragement or council we offer as coaches, our clients inspire us with their brilliance, commitment, and willingness to try new things.
In celebration of our first 10 years, and the truly amazing work of our clients during that time, we've captured, compiled and shared 10 of the most interesting insights that have shaped our work throughout the last decade.
It is our privilege and pleasure to share these insights with you in a resourceful ebook format with the hope that 2019 is year filled with your successes and joys.


May these insights, gleaned from direct work with our coaching clients, inspire you as they have us.
Yours on the journey,

Hal, Joanna, Robynne, Kim, Denise, Pam, Skye, and the rest of the Leadership Landing team