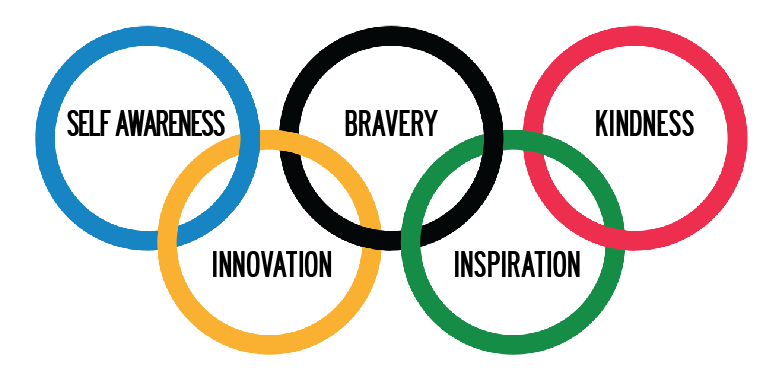 The Winter Olympics are here! And the the world has gathered in Pyeongchang, South Korea.
Ostensibly the Olympics are about global competition, and indeed the world gathers it's very best for two weeks of international competition. But inevitably, and beautifully, the Games are also a celebration of peace, and of the many things we all share. Not least among those celebrated shared things is the opportunity for personal growth. Upward from whatever place we each begin, growing to be, as the motto says: faster, higher, stronger. Or as the Greeks might have said: citius, altius, fortius.
The Olympic motto was coined in 1891 by Pierre de Coubertin, the founder of the International Olympic Committee, the "father of the modern Olympic Games".
Coubertin saw these raw, vivid words as representing "a programme of moral beauty". The athletes that making this beauty a reality this month no doubt offer us many opportunities to be inspired.
Inspiration, which is one of the Leadership Landing's Five Attributes of Great Leadership, is a simple and powerful form of motivation. When we feel touched emotionally by something we experience, we say that we feel "moved".
Inspiration can be the beginning of action. What touches your heart? What moves you?
Over this Olympic period, Leadership Landing will be watching the Games through the lens of the Five Attributes of Great Leadership. Whether you're an Olympic super fan or just catch the occasional highlight, notice what inspires you during this Games. The stories that touch your heart likely hold clues about your own deep motivation and sources of strength.